JOHNNY CASWELL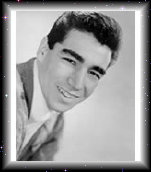 Johnny Caswell was with several bands; The Magnificent Seven, Pal and the Prophets
and The Secrets, who later became The Crystal Mansion. He was also a single artist with a chart record on Smash Records called "At the Shore". The Crystal Mansion had two chart records.
"The Thought of Loving You" on Capital Records and "Carolina in my MInd" on Collossus Records.
Johnny and Jan Parent then formed Center Staging, a company that does the band staging for all the major award shows as well as many other musical themed shows.
Rock and Roll Is Here To Stay